Emergency/Crisis Resources
Netcare Access: 614-276-2273
Suicide Prevention Hotline: 614-221-5445
National Suicide Prevention Lifeline: 800-273-8255
Crisis Text Line: Text 4hope to 741 741
Poison Control Hotline: 800-222-1222
Call 911 or go to your nearest emergency
Concord Counseling Services is open and accepting new clients. We are now conducting in-person services. If you do not have a scheduled appointment or if you miss your scheduled appointment, please call us so that we can determine how to best meet your needs at 614-882-9338.

More Covid-19 information here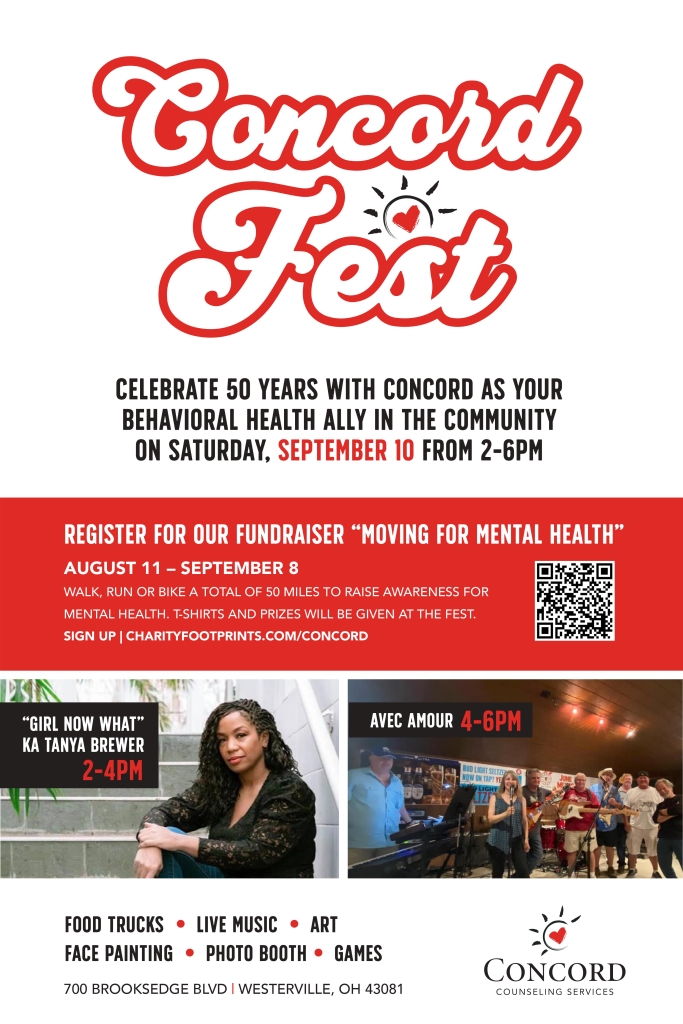 For all clients and visitors, Concord prohibits the use and/or possession of the following items on agency property:
Weapons of any sort
Alcohol
Illegal substances
Concords restricts the following items on agency property:
Use of tobacco products including electronic/vapor cigarettes inside buildings.  Smoking must be done away from agency entrances.
All legal substances (i.e.: prescription drugs, over-the-counter medications, vitamins, etc.) must be kept in your possession at all times and not shared with any other person.
Who We Are
Concord Counseling is one of the most highly-acclaimed, nonprofit mental health centers in central Ohio. Based in Westerville and founded in 1972, Concord is dedicated to healing people in mind and spirit with programs and services that change lives.
We're a team of more than 100 comprehensive and specialized mental health and substance abuse counseling professionals and we have received the highest rating from CARF which accredits rehabilitation facilities. As an Alcohol, Drug and Mental Health (ADAMH) Board of Franklin County lead provider agency, we also perform services for:
Central Ohio Area Agency on Aging

Community Housing Network

Department of Jobs and Family Services

Ohio Department of Mental Health and Addiction Services


Gahanna-Jefferson Schools

Groveport Madison Schools